Assangeaffären – Hotet mot yttrandefriheten (4)
Assange skulle gripas, varhelst han befann sig i världen.
"Att arrestera Assange skulle vara till stor skada för hans organisation. Men att ta honom från gatan är inte nog. Vi måste också hitta de dokument som han olovligen har tillskansat sig," skriver tidigare presidentens talskrivare Marc Thiessen i augusti 2010 i en artikel i Washington Post med rubriken: "Wikileaks måste stoppas."
Kärringbloggen är helt beroende av läsarnas ekonomiska bidrag.
Swisha 123 22 07 975 eller PG 62 42 09-3
Videobeviset på USA ́s flygbombning av byn Granai i södra Afghanistan i maj 2009, då ett hundratal civila människor dödades, fanns i augusti, när Julian Assange var i Sverige, på en av hans krypterade datorer.  Videon hade inte publicerats i samband med att Wikileaks släppte 75 000 dokument som utgjorde första delen av Afghan War Diaries 27 juli 2010. Det fanns ytterligare 15 000 dokument opublicerade. Men 1 augusti 2010, fem dagar efter publiceringen intensifierade Obamaadministrationen jakten på Julian Assange och Wikileaks.
Det framgår av Julian Assange affidavit upprättad 2 september 2013. En juridisk handling som kan betraktas som ett vittnesmål under ed.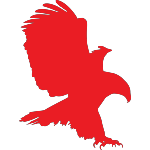 … pressa varje land där Julian Assange befann sig och att USA skulle, om det var nödvändigt arrestera honom, arrestera honom, även utan samtycke från landet ifråga.
I början av augusti befann sig Julian Assange i London i samband med Wikileaks publiceringar. Det var också då pressen rapporterade om att FBI, Federal Bureau of Investigation och brittisk polis gjorde efterforskningar om Wikileaks och Julian Assange.
Marc Thiessen, tidigare talskrivare åt presidenten publicerade en artikel i augusti 2010 i Washington Post med rubriken: "Wikileaks måste stoppas!" "…the government has a wide range of options for dealing with him. (Julian Assange) It can employ not only law enforcement but also intelligence and military assets to bring Assange to justice."
Thiessen argumenterade att USA skulle pressa varje land där Julian Assange befann sig och att USA skulle, om det var nödvändigt arrestera honom, även utan samtycke från landet ifråga. Marc Thiessen citerade Justitiedepartementets officiella hållning om FBIs operationer utomlands: " The United States should make clear that it will not tolerate any country – particularly NATO allies such as Belgium and Iceland – providing safe haven for criminals who put the lives of NATO forces at risk. With appropriate diplomatic pressure, these governments may cooperate in bringing Assange to justice. But if they refuse the United States can arrest Assange on their territory without their knowledge or approval."
Thiessen hävdade vidare att FBI kunde kränka internationell rätt för att stoppa Julian Assange och gripa de människor som jobbade med Wikileaks publiceringar. Thiessen citerade en anteckning från Justitiedepartementet. "The FBI may use its statutory authority to investigate and arrest individuals for violating United States law, even if the FBI`s actions contravene customary international law" and that an "arrest that is inconsistent with international or foreign law does not violate the Fourth Amendment" (The Constitution, through the Fourth Amendment, protects people from unreasonable searches and seizures by the government. The Fourth Amendment, however, is not a guarantee against all searches and seizures, but only those that are deemed unreasonable under the law.)
Marc Thiessen avslutar med att skriva att "vi inte behöver tillåtelse att för att gripa Julian Assange eller hans medlöpare var helst de befinner sig i världen." "Arresting Assange would be a major blow to his organisation. But taking him off the streets is not enough; we must also recover the documents he unlawfully possesses and disable the system he has built to illegally disseminate classified information."
Marc Thiessen, den tidigare presidentrådgivaren, skriver i Washington Post att det idealiska vore om detta kunde ske genom ett samarbete via internationell lag. Men om ett sådant samarbete inte är möjligt kan och ska USA agera ensam. "This should be done, ideally, through international law enforcement cooperation. But if such cooperation is not forthcoming, the United States can and should act alone."
Helene Bergman
Kommande artiklar på Kärringbloggen är sammandrag av Julian Assange egna ord och Wikileaks journalistiska avslöjanden. Artiklarna bygger helt och hållet på de ovanstående dokumenten. Det är Julian Assange egen berättelse, hittills inte hörd eller läst.
Kärringbloggens innehåll är grundlagsskyddat. Kommentarsfältet inkluderas inte. Du som kommenterar är därför ansvarig för det du skriver.